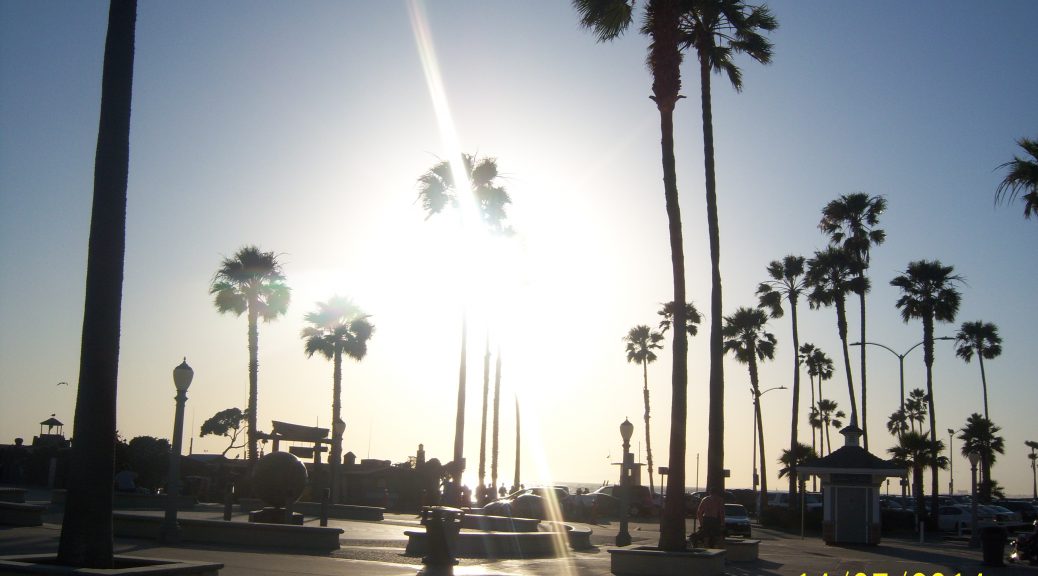 The Great North American Adventure: Part II
The Great North American Adventure: Part II
Edit, add captions and then make sure all photos are in relevant slide shows and delete embedded images
New Orleans
New Orleans was without a doubt my favourite place on our trip. We instantly felt at home in our wonderfully mad hostel with walls covered in past travellers' words of wisdom and having life chats with strangers. There was jazz, dancing and Southern hospitality which won my heart. Our favourite haunt was in the French Quarter, on Frenchmen St, as opposed to the flashy tourist spot of Bourbon Street close by. We explored the dazzling costumes of the Mardi Gras Museum and wandered around some places selling voodoo wares. We ate some delicious seafood and all the beignets – sweet pastries covered in powdered sugar.
Our other highlights included a tour of the Bayou and Oak Alley plantation. On our swamp boat tour we were privileged with great views of turtles, flying fish and alligators. We even got to hold a baby gator, which was fascinating and mildly terrifying! The tour of the plantation was informative, despite glossing over the history of slavery which provided the opulent wealth of Oak Alley and instead focusing on the social history of the grounds and the family who built the plantation.
This slideshow requires JavaScript.
Chicago
In Illinois I was reunited with a friend I hadn't seen for a year and a half. We were hosted in Naperville, a pretty suburban city just outside of Chicago. It was strange to be so far North after Louisiana, but after nearly 24 hours of travelling we rolled into Naperville. We spent a lot of time in the company of the house cats and puttering around the town. We went for drinks a few time and spent a couple of days in Chicago proper giving the proper nod to Ferris Bueller. We had the best pizza pie ever, played outdoor chess, took touristy photos with the Bean and went to a photography exhibition.
New York
We spent a few days in New York, and it was a very different experience from my first festive visit. We spent a whole day at the Met and Memorial Day sunbathing and learning chess techniques from strangers in Central Park. We traipsed around Wall Street, Times Square, the Chrysler building, the Empire State building and the Statue of Liberty.
This slideshow requires JavaScript.
Toronto
Our coach to Toronto stopped at Niagara Falls. We ate our lunch and watched the terrifying speed of the water and wondered at this strange natural wonder, a chasm between the borders.
We were extremely excited for our Canadian homecoming and lucked out with Toronto's weather.  We stumbled upon a secret bar, found the closest thing to a British pub and puttered around Kensington market. We spent a day at Casa Loma, an architectural oddity and historical house which gives a gorgeous view of the city skyline. Of course we wandered down to the CN tower, which was a great landmark when we got lost, and went to see an art-house film at the TIFF.
This slideshow requires JavaScript.
Montreal
We headed further East to our final stop and marvelled at how quickly our great North American adventure was nearing its end.
In Montreal I was united with the same friend who hosted me at Christmas. We spent time by the old Port in the glorious sunshine, went for poutine and ambled through the Museum of Fine Arts. We puttered around McGill campus and explored Mont-Royal, which gave cracking views of the city. Travel-weary by this point, we spent some time recovering, but got to go swing dancing on our final night, which was a ton of fun. It was great getting a few dances in and watching everyone on the floor whilst listening to a live band and drinking cocktails.
We had managed to fit in most places that we both wanted to see considering our budget and timeline, but there's always more to explore!
This slideshow requires JavaScript.