The '90s idea of the future appeared to be everyone clad in leather toting chunky pieces of technology, and we look back at it with nostalgia.  In the year before the awkward Y2K incident, '
The Matrix
' was a bit of a sensation: a clever Sci-Fi film with a fresh approach to making philosophy meet pop culture.
The film plays on humanity's underlying
fear of being controlled by technology
, with 'the matrix' blurring the line between reality and immersion in a fabricated realm. The characters must
question reality
, and the creators get to simplify philosophical concepts to make them palatable to the masses.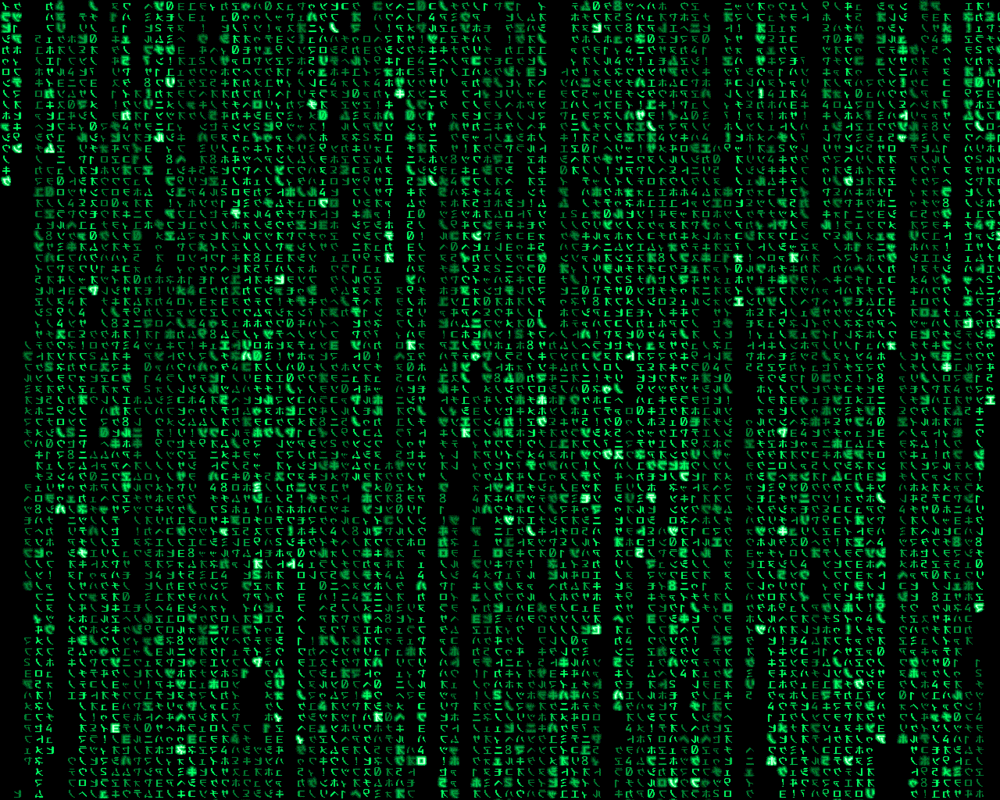 Epistemology (how we know things) and Ontology (the nature and existence of the world) are central themes to the films mind (and spoon bending) plot. The two philosophical concepts that recur are Descartes' '
Evil Demon/Genius
'  (hypothetical cunning creature creates the illusion of the world) and the '
brain in a vat
' hypothesis (evil scientist tricks brain into thinking it still inhabits a body) as methods of
doubting  our foundations of knowledge
.
In 'The Matrix' humanity has been subdued by a sentient machine; people are plugged into the mainframe, which sustains the machine and allows it to control their minds.
Whilst in this state, individuals imagine themselves to be in the world as we know it, and as they
unaware of the illusion they cannot choose to break free of it
.
Reeves
' character, Thomas Anderson, is a computer programmer by day and hacker by night.
Drawn into a group of rebels, including the fearless Trinity (
Carrie-Anne Moss
) and leader Morpheus (
Laurence Fishburne
), who have all been set 'free' from the machine, Neo (Anderson's true identity) is given the choice to remain in the comfortable illusion or take the plunge and experience reality. This is where the famous red vs blue pill scene takes place, and 'The Matrix' makes heavy allusions to Lewis Carroll's '
Alice in Wonderland
'.
The rebels attempt to free others within the matrix, battling against the machine and its omnipresent 'agents', including the chilling Agent Smith (
Hugo Weaving
), deployed throughout the virtual reality.
As well as references to children's fantasy, the film also makes Biblical allusions, with Morpheus referring to Neo as "The One". This messianic figure is prophesied to be a free human that leads the uprising against 'The Matrix' machine and
emancipate humanity
. The theme of self-fulfilling prophecy is explored as Neo struggles with Morpheus' faith in him.
Though dated, 'The Matrix' still remains an great example of
accessible philosophical concepts and an innovative representation of well-worn Sci-Fi themes and tropes
. The combination of these, as well as memorable dialogue and some well paced action keeps the film from getting bogged down in philosophical and literary allusions.
But yeah, let's not talk about those awkward sequels…