Girls on Fire by Robin Wasserman
Girls on Fire by Robin Wasserman
An electrifying adult debut from Robin Wasserman, Girls on Fire is an unrelenting tale of adolescent female friendship and discovering the darkest parts of yourself. Many critics have compared Girls on Fire to Jeffrey Eugenides' The Virgin Suicides, but I would say Wasserman's novel is more immediate and urgent, made more vivid and shocking through shifting timelines and the first person perspectives of Lacey and Dex. To me, this book seemed more like the teenage debauchery of E4's Skins meets the oppressive small-town community of Louise O'Neill's Asking For It.
I read this in a combination of an advance reader's copy from the lovelies at Little Brown and the audio edition, as I'm part of the Audio team there. The dual perspective lends itself well to audio, and Vanessa Labrie and Lauren Saunders are some of the most engaging readers I've heard.
Trigger Warning: Gore. Violence. Suicide. Animal cruelty. Explicit sex. Abuse: sexual, physical and psychological. Self-harm. Satanism.
The novel begins with a suicide and ends with a death, rebelling against a moral lesson and instead putting justice in the hands of the characters. Hannah Dexter is invisible, shunting her way through high school, frequent ridiculed but mediocre enough not to face the full wrath of the town's golden girl, Nikki Drummond.
On Halloween of their Junior year, Nikki's boyfriend is found shot in the woods, and the god-fearing parents of Battle Creek's teenagers begin to fear for their children's souls. Lacey is the misfit new girl at school, who quickly befriends Hannah and helps her discover Dex, her Doc-Martin-slinging, Kurt-Cobain-screaming alter ego.
The plot of the novel is way too gripping to spoil for you here, with events spiraling out of control as Lacey and Dex try to find each  themselves among the chaos they inflict on Battle Creek. There's the typical concoction of any coming of age novel: sex, drugs, violence, bullying, self-harm, dysfunctional families and abuse with some religious fanaticism thrown in. Wasserman explores the traumas of being a teenage girl, the broken dreams of Battle Creek's parents and the dichotomy between burning bright and fast, and feeling your life is full of compromise and regret.
At times the pace is a wee bit off, particularly in the middle, but it serves a respite from the madness. The events in the novel do seem unbelievable at times, but there's enough grounding in '90s nostalgia and the right level of fervor and fear-mongering among the residents of Battle Creek to keep Girls on Fire believable. The dual perspective is very effective but occasionally I found it difficult to distinguish between Lacey and Dex, which may have been intentional by Wasserman to demonstrate how much Dex has been influenced by Lacey's vivid personality.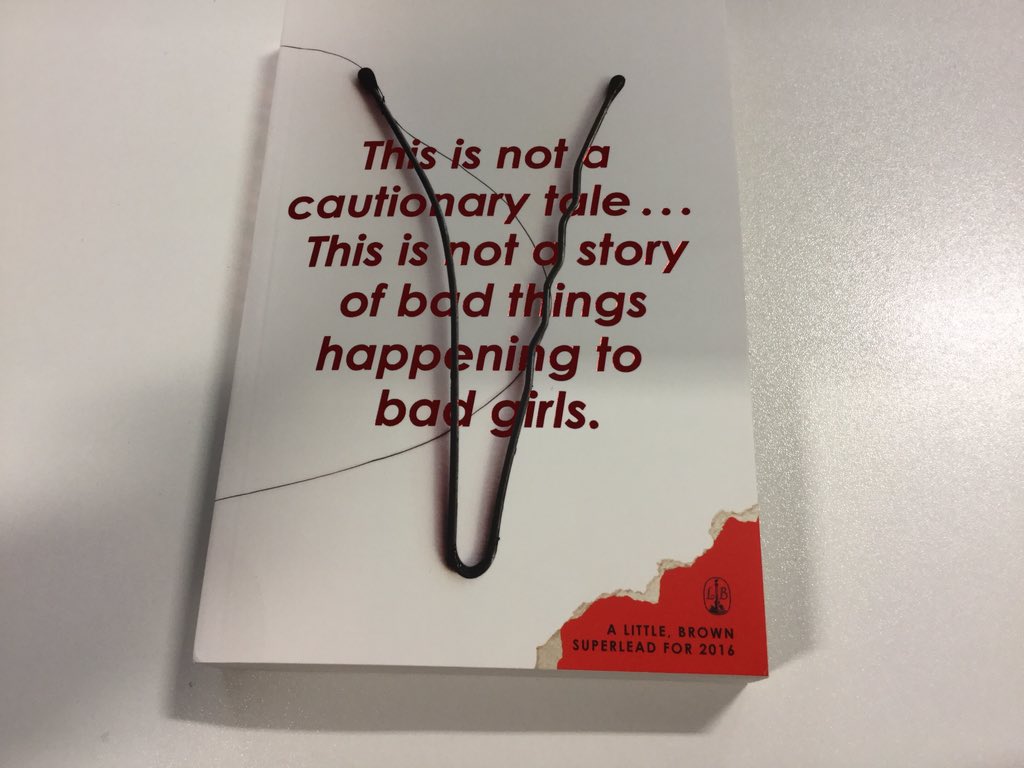 Girls on Fire is a refreshing look at the most extreme growing pains, of the dangers of idolizing someone else, mirroring them and finding cracks in the reflection. It questions the moulds we force young women to fit into, the false dichotomy between 'good' and 'bad' girls and the ways in which a society will pass judgement.
This may be Wasserman's first novel for an adult readership, but she crafts prose that is both beautiful and haunting. I was immersed from the first page and Girls on Fire didn't let me go until the end.
Girls on Fire is out in hardback, ebook and audiobook on May 5th.